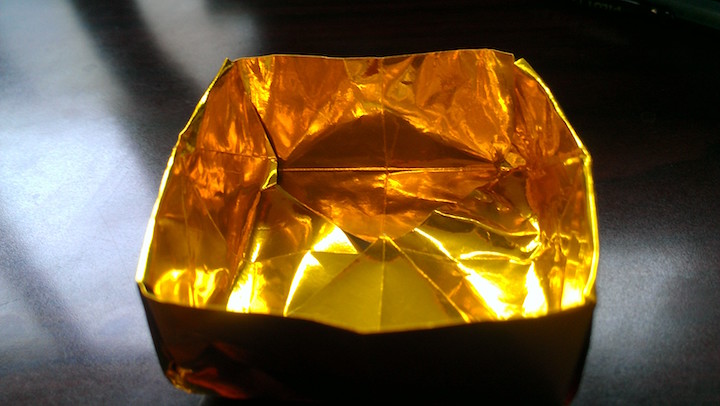 End mind, beginner's mind?  We're at the end of our challenge for this month, the April A to Z Blog Challenge.  Six of the WZG crew participated this month, and we've brought you all sorts of content from, well, A to Zen.  Thank you for coming along on this journey with us.
Why Zen?  Why Writer Zen Garden?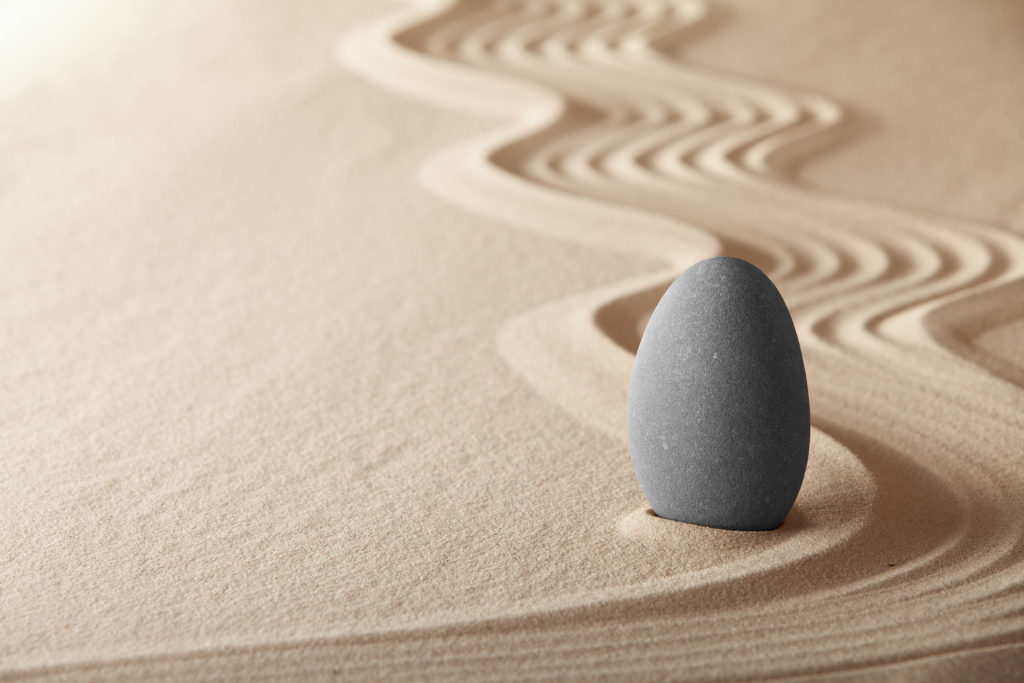 One of the central ideas of Zen Buddhism is to be in the now.  By being fully in the moment, we let go anger about the past and fears about the future, and truly live as we are meant to live.  The Zen rock gardens, like the one pictured above, are a visual representation of what being in the flow, or the now, looks like.  The rock is seen as a metaphorical obstacle, something we must acknowledge and move around.  It causes eddies in our energy, which is represented by the flowing lines in the sand.  The more we make peace with that, the more smooth our metaphorical sand becomes and we are at peace.
Writing is a little like that.  When we talk about writing, we aren't being fully in the moment and writing.  We're not existing in the now.  By learning to sit down and apply the pen to the page or the fingers to the keyboard, we teach ourselves how to get into the flow and to produce.  It's a lesson we must consistently relearn, which is reminiscent of the quote, "Zen mind, beginner's mind."  Author Natalie Goldberg, who wrote, among other things, Writing Down the Bones, relates a story of speaking with her meditation master.  She lamented that she was spending all her time writing, and not meditating.  He told her to keep writing, that her writing was meditating.
When I decided to start Writer Zen Garden, I wanted a name that embodied this idea of being in the moment while writing.  It seemed natural to include Garden, because we are all growing, and we are all living beings.  Connecting the three ideas of writing, Zen, and gardening made sense to me.
However you found us, I hope you've enjoyed your stay here.  There are additional resources in the top menu navbar, and we blog regularly.  Hope to see you again!
Remember, May 9th is the A to Z Reflections Post Day, and the Linky List is open from May 9 to May 13.  Keep an eye on the main A to Z Blog Challenge page for more info and updates, and of course come back here on the 9th for our reflections on our collective experience.  We do regular Writer Wednesday features here and will be coming up with some other regular features, so keep your eyes peeled.  And if you're a blogger, and interested in contributing, please let us know in the comments.
---
Thank you for joining us for the A-Z Blog Challenge.  If you're blogging in the challenge, please leave us a link so I can come visit you too.  If you have a moment, please check out these other fine blogs:
The theme on my main blog, Explore the Worlds of A. Catherine Noon, is The A To Z of the Zoo.  Join me as I explore Brookfield Zoo and finds animals, birds, and insects from A to Z.
My theme on my Knoontime Knitting craft blog is Letterforms In Nature and the Built Environment.
The theme at Noon & Wilder is The A To Z of Chicago.  Since I live here in the city and we have our Chicagoland Shifters based here, I figured I'd share a window into the city, Noon & Wilder style.
The Nice Girls Writing Naughty have a new home, and we're blogging in the challenge again this year.  Throughout the month you'll be hearing from each of the Nice Girls, and during the RT Booklovers Convention from April 12th to the 17th, you'll be getting live convention reports.  Join the conversation!
The Writer Zen Garden's brand new website is up and running, and we're bringing you posts from me, Noony; my partner in crime, Rachel Wilder (the Wilder half of Noon & Wilder); the talented Darla M. Sands – a blogger in her own right, see below; as well as Grace Kahlo, Evey Brown, and author Tina Holland.  Check it out!
My friends who are participating in the challenge (and if you're not on this list, tell me and I'll add you!):
Write on, and Happy Blogging!