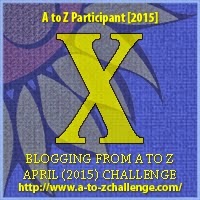 X-rays allow doctors to see inside a patient, so they can fix whatever's wrong – whether it's something as straightforward as a broken bone, or complex as spots on the lung. Writers can use the idea of the x-ray to see how plots structure a story.
Story structure is the skeleton of the story. It's the "boy meets girl, boy loses girl, boy finds girl again" summary that one can make about a good story and it lets us know where we're going as a writer. I don't necessarily mean plot here, though that's part of it; I also mean the way in which we tell the story itself. After all, the "boy meets girl" example is pretty simplistic, but it's the basis of what makes an effective romance 'work'.
Writers approach structure in different ways. Some people like to know in advance what they're doing, and create outlines and character sketches so they know what they're doing. Others, like me, write for a while and see what story they're telling, then go back and tweak the structure to make sure its foundation is solid. Still others do different things depending on the story itself.
What about you, Dear Reader?
What kinds of stories attract you?