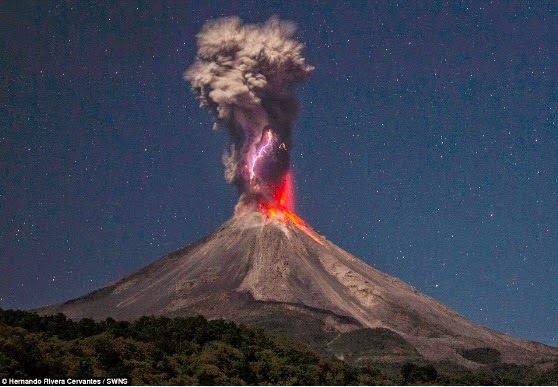 "Did you get it, Peter? Did you get it?"
"Yeah, Dick! I did! I can't believe it. But it's right there! Just look at the camera," Peter prompted, holding it out.
Together Peter and Dick gawked at the captured image, each muttering about how it didn't look real. But all they had to do was look up at the very alive vista before them to know otherwise. Of course, other people might think the lightning had been photoshopped over the volcano's photo.
As they discussed how to deflect disbelief, Dick's two-way radio squawked to life. Both men laughed as their intern, still struggling behind with more film gear, began yelling excitedly.
"Did you guys see that?!"
"Yeah, Rod. Peter caught it on camera!"
"No way! How do you intend to convince the editor that it's real? I mean, Tiny Johnson won't believe that you didn't somehow fake this eruption."
–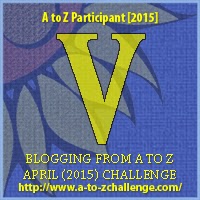 Img source: Hernando Rivera Cervantes as found on Daily Mail article April 3rd, 2015