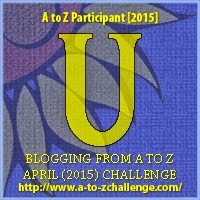 Please help me welcome Grace Kahlo, one of the newest members of the Writer's Retreat. Grace, take it away!
Have you ever had this moment when you don't understand what the heck your characters are doing?
I'm a Plotster. That means I just write and do the plotting along the way, after I finish writing, or something general before I start writing.
There always comes this stage in the story, usually at the beginning of the middle, when I don't understand my characters. Some writers would say: well, do a character sketch, do an interview with the character. With all due respect to all the brilliant plotters out there, this method isn't for me. Moreover, it sometimes confuses me, takes time away from drafting, and I end up with lots of notes and nothing to show for it.
I keep writing, and get back to the problematic parts later. Usually, the more I draft, the clearer the story and the characters become in my mind. It does make for some frustrating writing at times. But, that's what works for me and we all need to find our way of writing.
I try to remind myself that every time I write—no matter if it'll end up in my manuscript, no matter if it's for publication purposes or for fun—I'm living my dream. I'm writing. I'm editing. I'm living it now. The now is what's important, because who knows what the future holds in store for us. And, that's what I tell myself when my characters are throwing a tantrum. Then I dig deeper, switch point of view, change an aspect of the story, write more about the history of the character. Until, at last, things click together and the story moves forward.
How about you? How do you go about understanding your characters?