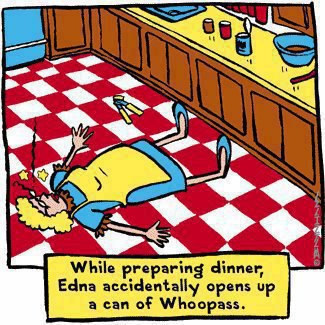 Okay, I'm not sure tastiness is a good subject title. But I'm ready for dinner. So sue me. And I didn't get assigned the letter O but it is my own fault. I could have requested it. Then again, I wasn't hungry at the time.
~shakes head~
Anyway, my super secret subject for today is a food I have not yet gotten the pleasure of trying – Japanese okonomiyaki. But I want to taste so badly I can almost imagine a bite on my tongue. Read about it for yourself, if you'd like.
You can check out the Wikipedia article here.
If you took a peek, tell me if they don't look delicious. Chinese egg foo young, even delivered to my Midwestern United States suburban door, makes my mouth water just thinking about it. The thought of adding dashi, squid, and cabbage to the batter only makes this more intriguing.
Fortunately, I discovered a restaurant which serves okonomiyaki in Columbus, Ohio USA. Now I just need an excuse to head that way someday soon. I plan to call ahead, even, and make sure it's on the menu that day.
Do you like any cuisine that's hard to find in your area?
I'd like to read about any dishes you miss from your home abroad or haven't enjoyed since your grandmother passed away. Food can be a powerful force of nostalgia. Wish me luck in making new memories…