P Is For Prepper – by Rachel Wilder
All right world I can say it – I'm a Prepper!
So many people give me the reaction that I'm crazy. That I'm actually hoping something horrible will happen so I can break out my canned goods and emergency radio. That people should suffer around me so I can test to see if my batteries are really good for ten years.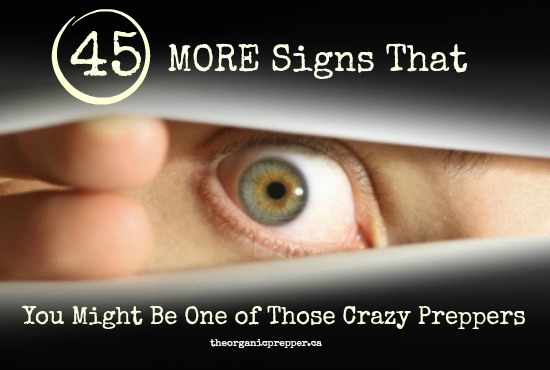 That is the last thing on my mind.
But I watch the news. And it wasn't always showing far away places and strangers like the tsunami and resulting nuclear meltdown in Japan during 2011. I remember seeing the aftermath of Katrina 2005, of talking to my brother while he weathered Superstorm Sandy 2012. Of my best friend telling me she almost got trapped in her car during  Snowapocalypse 2014.
So awful things seem to always happen to strangers….until suddenly it doesn't.
It's now you or one of your loved ones. A family member or good friend. Heck, even a beloved pet. Anyone can suddenly end up cold, or hungry or lost and homeless. The question is- are you going to look back and discover that you could have helped them or yourself with a little forethought and planning,
You don't have spend your life savings on things hopefully you'll never need. Like this family.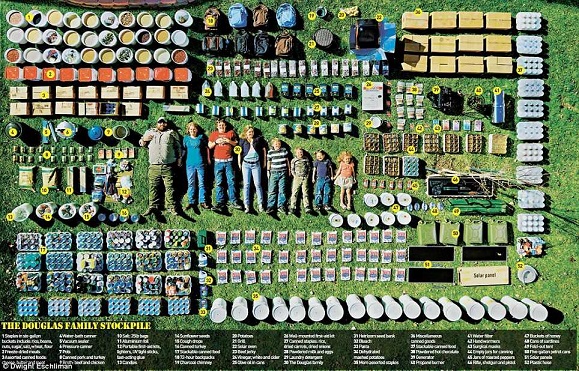 Though, if you look closely, they don't look too worried about anything. But just get the most basic of extra supplies that will give you peace of mind. Is that three days or three weeks? That's something you and your family need to think about and discuss.
So in reality, preppers look more like this…