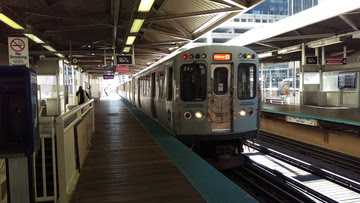 Happy New Year, Gardeners!  It's a great time to be in the Writer Zen Garden.
Inside this blog:
Prompt Circles are back – next one is

Jan 21st

from 2-4 at Open Books
Walking In This World online workshop,

Jan 22nd through April 22nd

F.E.A.R.S. Workshop – Finish, Edit, Analyze, Research and Submit,

Feb 5th to Mar 4th

Dialog – Who Says What To Whom,

March 12th to March 25th

A to Z Blog Challenge is coming in April
Camp NaNoWriMo is coming in April
Check it out:
The Prompt Circles are back!  After a longer than expected hiatus, we're excited to report that we are ready to start these up again.  Our venue is Open Books, an awesome place centrally located downtown near parking, transit, Metra, and those blue bicycle things.  Not that you'd want to bike in the dead of winter, but hey.  They're there if you want 'em.  It's on Saturday, January 21st from 2-4.
We have several online offerings, all of which are free but require a membership on the forum.  How do you get to the forum, you ask?  Visit here!
Did you know that the Writer Zen Garden has a calendar?  If you prefer getting your information visually, click over to Our Calendar and check it out.
On the Artist's Way track: Walking In This World.  This is a 13-week workshop running from Sunday, Jan 22nd, through Saturday, April 22nd.  You will need a copy of the book by Julia Cameron, Walking In This World, which is available from your favorite bookseller or public library.  This is a participant-led workshop facilitated by A. Catherine Noon; if you'd like to lead a week's discussion, please let me know.
The workshop will be conducted online through thewww.writerzengarden.com/forums website; you will need a user account to participate. There is no cost to join.
On the Author track: F.E.A.R.S. Online Workshop – Finish, Edit, Analyze, Research, and Submit.  Join author Tina Holland for her popular F.E.A.R.S. workshop, where she will help you Finish your manuscript, Edit it, Analyze it for its best fit in the marketplace, Research homes for it – traditional publishing? digital-first/small press? indie? blog?, and Submit.
It will run for four weeks starting Sunday, February 5th and concluding Saturday, March 4th.
Tina is past President of RWA Online Chapter #136 and author of ten romance novels. She is a sought-after speaker at regional writing conferences and a founding Board Member of Writer Zen Garden. We are super stoked to have her present for us and for her to offer her popular workshop for free to WZG members.
You need to be a member of the Writer Zen Garden online forum.  Membership is free.
For more information about Tina Holland, please visit her website. While you're there, check out her popular author interview series (and authors, sign up to be interviewed!).
On the Writer track:  Online workshop – Dialog, Who Says What to Whom, March 12th through March 25th.
Join A. Catherine Noon and Tina Holland for a free online two-week workshop on dialog. We will have examples, discuss proper punctuation, (where DOES that pesky comma go? or is it a period?), and have lots and lots of practice exercises. Think of it as the March boot camp to get in shape for April's Camp NaNoWriMo and the A to Z Blog Challenge.
You will need a free account on the Writer Zen Garden Forum.
April is a busy month in the Garden: We have not one but TWO web-based events for you.
April is the month for the international A to Z Blog Challenge! Find out more, and sign up on the main website.
We're looking for Writer Zen Gardeners to participate on our blog this year, so if you're interested, please contact your organizers A. Catherine Noon or Tina Holland.
Also, April is Camp NaNoWriMo!  From the folks that bring you National Novel Writing Month in November comes a fun event called Camp NaNoWriMo. You can set your own word count goal; it doesn't have to be the full 50,000 like in November. Participants are arranged in cabins for mutual support and encouragement.
Find out more, and sign up, at the website.
If you haven't joined the discussion on Facebook, you're missing out.  Click over to the Writer Zen Garden Facebook Group and check it out.